Fonke Chiropractic and Decompression Center Reviews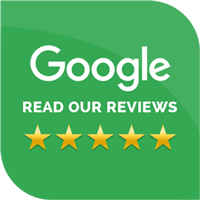 What Our Cary Patients Say
At Fonke Chiropractic and Decompression Center we love when patients share with us their feedback and comments after chiropractic care. Please read our patient testimonials below to see what other people have achieved through their tailored treatment plans with us. Share your stories too! Click here to send us your feedback so that we can help to spread the word about the benefits of natural Fonke Chiropractic and Decompression Center care. For more information, or to schedule an appointment contact us today.

Wonderful Experience
I'd would tell everyone that needed a Chiropractor to see Dr Fonke. From the front desk to the session with Dr Fonke, it was a wonderful experience.
~Robert C.
Caring Practitioner
What a caring practitioner. Dr. Fonke really does listen to you. I am looking forward to my continuing visits and a higher degree of wellness.
~Susan S.
The listening was key
Definitely felt like Dr. Fonke was "giving it to me straight". That was main concern – not getting pressured into getting treatments I didn't need. Instead I came away very confident that I understood my condition, how it'd be addressed and how soon I'd see results. Would recommend him to anyone looking for a good chiropractor.
~TJ M.
Comfortable and Excellent Adjustment
We felt very comfortable and had an excellent adjustment. We are confident that we will get the results that we are looking for. We appreciate the time that you took to get to know us and our physical situation. We will be referring you to friends.
~Valerie M.
Amazing Results
Love the atmosphere and have seen amazing results with my lower back issues. Very happy to have found Dr. Ben!
~Carrie V.
Helped With Lower Back Pain
They really helped with my lower back pain. Friendly and professional, they will go the extra mile to give you top chiropractic care.
~John P.
Increased Mobility
Looking forward to being pain free and increased mobility.
~Carol V.
Loyal Customer
Dr. Ben made me feel very comfortable immediately. I told him I was nervous due to a painful experience with a different practitioner. I appreciated how he listened to my concerns and the session was wonderful! I am now a loyal customer and feeling so much better. I encourage everyone to experience the Dr. Ben difference!
~Gina M.
Great Start To My Chiropractic Care!
Great start to my chiropractic care! Love the way things are explained and so happy that my husband and I found this chiropractor. Professional, polite and very aware. For those questioning chiropractic care for themselves but are unsure, this is a great place to start!
~Alexis J.
Appreciated
I appreciated Dr. Fonke's thorough explanation of his findings in my case. I felt relief right after the first treatment. I look forward to the next visit. I feel great already. Office person is very nice and accommodating. The office décor is soothing, not too busy. I appreciate feeling relief so quickly.
~Mell R.
Amazing Relief
Dr. Fonke offered me a wealth of information, explained each tool and procedure used and provided me with amazing relief. His office was prompt and courteous, I was seen right away. I didn't have to wait long after requesting an appointment. I was in so much pain and discomfort and he truly helped alleviate it. He is skillful and patient, asked all of the right questions to receive maximum information from me, the patient. I felt a marked difference in only two visits. I would recommend him to anyone looking for a chiropractor. You do not have to live your life in pain or discomfort and improvement is possible. Always treat your back with respect and give it the attention it deserves.
~Catherine B.
Professional Expertise
Dr. Fonke was highly referred to me by a professional friend, and I have been BEYOND pleased with the care, consideration, treatment and progress I have been given and made. I am so excited and hopeful to get back to an active, productive pain-free lifestyle. I love the Cox spinal distraction technique in conjunction with Dr. Fonke's professional expertise. Highly recommend!
~Sara T.
Listens To Concerns
I really like the way you listen to concerns and answer questions. You also pay attention to when I say it hurts.
~Mary S.
Very Helpful
I appreciate the treatments, they have been very helpful for a recent fall and for recurring problems that began in the past with my low back and legs. The office is very welcoming and I would recommend Mr. Fonke to anyone.
~Nancy S.
It's A Life Change
I feel a lot better. It's a life change and I really contribute that to learning and incorporating new ways of wellbeing on treating my back. I feel less stress and more active in my daily activates. I appreciate a lot what Dr. Fonke has done for me. I never knew how much chiropractic care helped with living longer, being more confident, and learning to live stress free. I'm happier and deserve to be that way.
~Josh B.
Improvement
Since coming to Dr. Fonke for my lower back pain, I have actually noticed improvement in a knee injury that I sustained years ago. For a very long time, there have been certain movements and stretches that I have not been able to do because it caused knee pain. Since coming to my chiropractor appointments I have seen a noticeable difference in the improvement of my knee.
~Joe W.
Helps Me To Move More Freely
I will begin by saying that the chiropractic care I have been receiving the past 3 months has changed my life. I had been taking 3-4 Tramadol a day just to be able to function. As of today I am not taking any Tramadol. My main goal for coming to see Dr. Fonke was to stop taking pain killers and I have reached my goal with Tramadol. I can truly say that Dr. Fonke has done an excellent job teaching me about chiropractic care and how it works. Each adjustment has helped me to move more freely and be pain free. PAIN FREE in the most important part.
~ Janell B.
Wonderful
Dr. Ben Fonke has helped me more than I could even begin to write here. I came in about 3 months ago with moderate back pain and difficulty sleeping. Since then I've noticed about a 90% reduction in my back pain and I sleep better than a rock! They really did change my life. I feel better, have more energy and overall my attitude has completely changed. I can't say enough for his skills and his wonderful staff! GO SEE THEM and find out for yourself!
~ Kris G.
Amazing Technique
I have been to several chiropractors in the past and this one is by far the best! Dr. Fonke's technique is amazing.
~Kendra P.

Reviews for Fonke Chiropractic and Decompression Center | (919) 234-1809