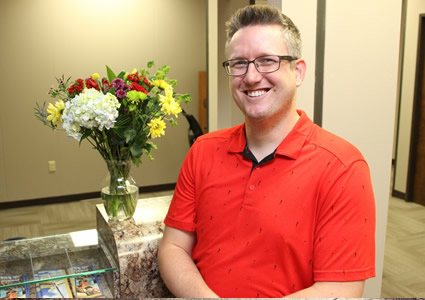 Dr. Ben Fonke
Joining in the Family Tradition
When Dr. Ben was in middle school, his parents became chiropractors. From the young age of 12, he would tell people, "I'm going to be a chiropractor, too." He grew up working in their office and would see people suffering and in pain that were helped by chiropractic. It was a given-Dr. Ben wanted to help people in the same way.
Dr. Ben is far from the only person in his family, who was influenced to join the chiropractic profession. He has two uncles, younger brothers and a sister-in-law who practice; they're all spread throughout the state. It comes in handy when Dr. Ben needs to get advice, often giving his family members a call to "talk shop."
A Dedication to Providing Honest, Quality Care
Dr. Ben takes continuing education courses to provide his patients with the best care, and is a member of the American Chiropractic Association (ACA). He is certified in Cox Technic for spinal decompression, which less than 2% of all chiropractors are certified in. He's passionate about helping people get well, providing honest, ethical care to all. You can listen to him on The Back Doctors podcast, on which he is a regular guest.
OUR SERVICES »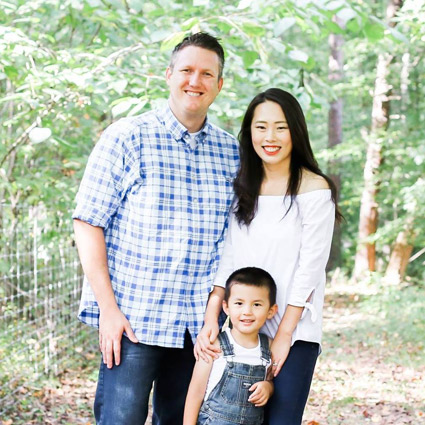 Staying Active, Relaxing and Traveling
Outside of the office, Dr. Ben loves spending time with his family, including wife Miran, son Vincent, and dog Bella (pug).  Miran is from South Korea and works for IBM as a software engineer. They travel once a year to South Korea to visit her family. Vincent is into science, rockets, space and airplanes.
Dr. Ben is an open-minded, curious person who is a huge sports fan-he used to play football, baseball and basketball growing up and now cheers on our local sports teams. As a family, they love to go outside, visiting area parks, restaurants and enjoying their time together.  He also enjoys visiting local breweries and a good round of golf.
Learn More Today
Same-day visits are available. Contact us now to discover how Fonke Chiropractic and Decompression Center may be able to help you!

Dr. Ben Fonke | (919) 234-1809